Thursday, August 2, 2012 at 9:36AM
On 18 and 19 July 2012, in Portland, Oregon, thirty 11-16 year old girls participated in a fantastic two-day Greenlight@OSCON Days 2012 event at OSCON -- leading simulated missions to Mars with LEGO Mindstorm robots. To carry out their missions, the girls had help from ten amazing volunteer role models from the science and technology fields, and they were inspired by several speakers -- from O'Reilly Media, Black Duck Software, New Relic, Stormpath, Friends of the Children - Portland, and NASA -- who convinced them just how fun and enriching careers in science, technology, engineering and mathematics (STEM) are!
Everyone had a terrific time, and most of all, the girls were inspired to learn and do more with programming, robots and science, and to consider studies and careers in areas they may never have thought of before.
So a big "Mission Accomplished" to the girls who participated in our amazing g4g OSCON event, and huge thanks to our wonderful sponsors and partners who made this fantastic event possible! We look forward to future Greenlight@OSCON Days and other g4g events with the open source community in the near future!
For pictures of the event please visit our g4g Flickr page here!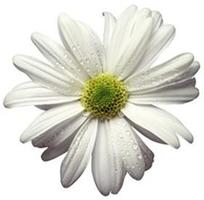 greenlight
|
Comments Off
|